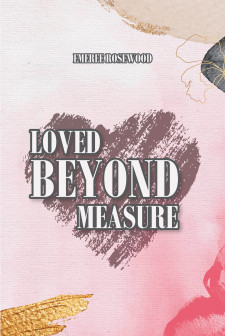 Recent release "Loved Beyond Measure" from Covenant Books author Emeree Rosewood follows the story of Patience, a young woman with a secret she fears will force her to be ostracized from her town but yearns to find true love. She catches the eye of a duke who previously held no interest in his heart for love, but he begins to tear down his walls and pursue her.
NEW YORK, September 28, 2022 (Newswire.com) - Emeree Rosewood, who enjoys quality time with her children and grandchildren, as well as spending time on the coast and traveling to new places, has completed her new book, "Loved Beyond Measure": a captivating and stirring tale of two people whose lives are forever changed by a chance meeting that sparks the beginnings of an unforgettable romance.
"Patience has come of age. She is a beautiful young lady who has a secret that could cause her to be seen as unfit as a wife to the ton," writes Rosewood. "Her debut is imminent, but out of doors is where Patience wishes to be, not being paraded before the ton for her first season. She takes a walk to dismiss the anxiety of having to face the upcoming debut and finds that her life will never be the same after that day. She may be young and innocent, but Patience learns quickly that the heart knows no age and true love can show in the strangest of places.
"Garrick, a duke in his own right with a thriving business, sees no need for something trivial or nonexistent such as love. He is too busy keeping himself unattached to anyone who tries to get close. However, while out trying to clear his head, he chances upon a vision of beauty, but before he can think to get her name, she disappears.
"Watch how Garrick and Patience find each other and how their life becomes so entwined through life events that try to pull them apart before they even begin. Their story is one of tender love in its truest form. Watch how the walls Garrick has erected around his heart are broken down to bring about a love that is beyond measure."
Published by Covenant Books of Murrells Inlet, South Carolina, Emeree Rosewood's new book will reveal how true love can pervade hearts of stone and bring together two unlikely people to form an unbreakable bond. Expertly paced, this character-driven drama will leave readers on the edge of their seats as Patience and Garrick learn just how special their connection truly is.
Readers can purchase "Loved Beyond Measure" at bookstores everywhere, or online at the Apple iTunes Store, Amazon or Barnes & Noble.
Covenant Books is an international Christian-owned and -operated publishing house based in Murrells Inlet, South Carolina. Covenant Books specializes in all genres of work that appeal to the Christian market. For additional information or media inquiries, contact Covenant Books at 843-507-8373.
Source: Covenant Books
Share: